About JazzvilleNJ.com
What is Jazzville, NJ?
JazzvilleNJ.com is a volunteer-run community site dedicated to promoting the local Jazz scene in New Jersey. Our aim is to centralize information relating to New Jersey Jazz musicians, clubs and performances so that the public at large can tap into this tremendous artistic resource hidden in plain sight.
As some of Jazz's biggest names hail from New Jersey, we consider it our responsibility to shine a light on the up and coming talent in this great state. Sarah Vaughn, Count Basie, Wayne Shorter and Dizzie Gillespie, just to name a few, have at one time called New Jersey their home.
From time to time, we will also feature Tap Dance and Poetry events as these two art forms are part of an intricately woven artistic tapestry that has deep and strong ties to live Jazz.
Who is behind Jazzville, NJ?
JazzvilleNJ.com is the brainchild of two New Jersey jazz fans, D.A. Gutierrez and Aditi Tuteja.
Aditi Tuteja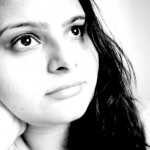 Aditi Tuteja is a transplant to the US from Gurgaon, Haryana, India. An experienced web designer and avid music fan, she was blown away by the level of musical talent and decided to donate her web development skills to the creation of this site.
D.A. Gutierrez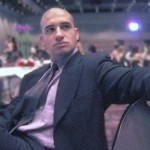 D.A. Gutierrez is a longtime follower of the weekly Tuesday night Jazz Jam at the Crossroads. He founded Jazzville, NJ with the goal of spreading the word about all the unrecognized talent we have in the Garden State and supporting live Jazz in all its forms: clubs, formal performances, dance events and more.
Maria Miaoulis
A writer and editor, Maria has become a jazz fan and has taken to the genre like a fish to water. She lends her talents to Jazzville, NJ by writing event recaps and features as well as editing and organizing content.